Sturgeon
Whether pursuing the fast-action, keeper sturgeon in the Lower Columbia River or the unbelievable back-straining, oversize sturgeon below Bonneville dam. Paradise Guide Service has a sturgeon trip to fit your needs. The keeper sturgeon fishery in the lower Columbia is a great trip for families and those young fishermen just starting out.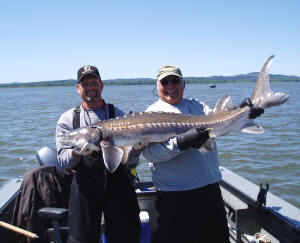 Steelhead
Our winter steelhead season kicks off in December and taking a scenic float down a coastal stream is a great way to spend the day. During your float we will share with you techniques to catch these winter trophies.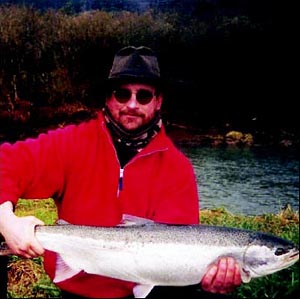 Group Trips
At Paradise Guide Service, large groups and corporate trips are no problem. We specialize in custom tailoring your group trip to ensure the most pleasurable day on the water. We have multiple contacts and can accommodate any size outing.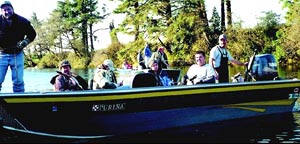 Family Outings
Paradise Guide Service offers several trips, custom tailored to fit your family outing needs. We offer several outings that are great for family trips. From a summer salmon outing to an action-packed sturgeon, shad or even a crabbing trip. We also offer special pricing for kids 13 and under.